Linda Pritzker
~ Lama Tsomo
Spiritual teacher, philanthropist and author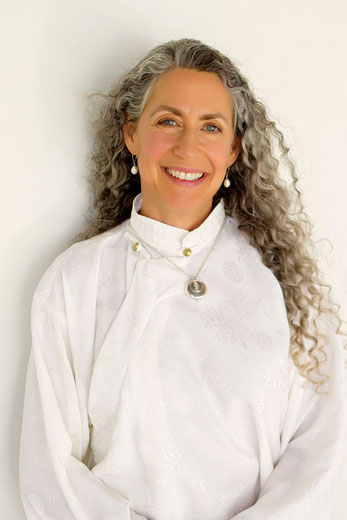 One of the few female American lamas in the Tibetan Buddhist tradition.
Born Linda Pritzker, Lama Tsomo followed a path of spiritual inquiry and study that ultimately led to her ordination as one of the few American lamas in the Tibetan Buddhism. Today she works to share the teachings of the Namchak tradition, making its time-tested meditation practices accessible to westerners.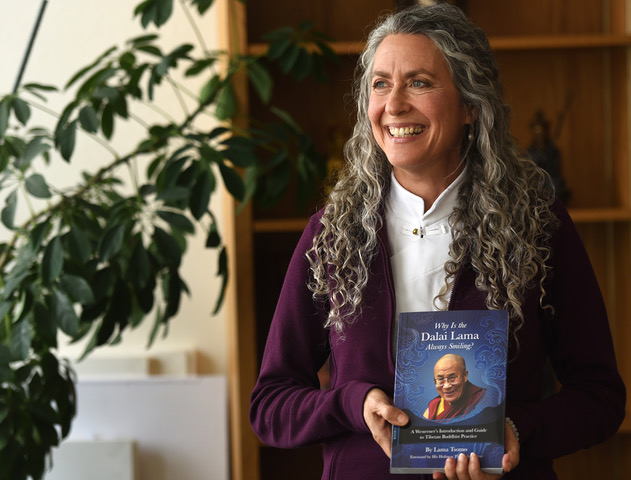 Linda Pritzker - Lama Tsomo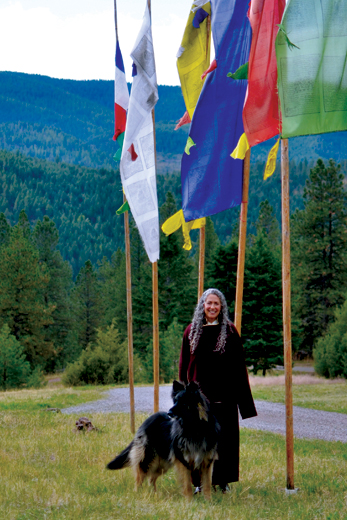 Linda Pritzker is an author and Tibetan Buddhist teacher living in western Montana.
Born in September of 1953 into a Midwestern Jewish household to parents Robert Pritzker and Audrey nee Gilbert, she studied at Antioch University and eventually earned a Master's degree in Counseling Psychology with a focus on Jungian analysis.
Motivated by a desire to help people find happiness in their lives, Pritzker moved to Colorado, started her psychotherapy practice, and began a path of spiritual inquiry in Tibetan Buddhism.
Under the tutelage of Gochen Tulku Sangak Rinpoche, world holder of the Namchak Lineage of Tibet, Pritzker completed extensive study and spiritual retreat in the U.S. and in Nepal. After a decade of practice, Pritzker learned to speak Tibetan fluently and was ordained as one of the few American lamas (similar to the role of a rabbi or minister) in Tibetan Buddhism. She was also given the name "Lama Tsomo" (Lama Sangak Yeshe Tsomo) during an investiture ceremony in Nepal in 2005.
Known for her warm, candid and humorous style, she teaches Tibetan Buddhist practice to students of beginning and intermediate levels, in the U.S. and abroad. She was a Founding Board Member of the Ewam Buddhist Center and is overseeing the planning and construction of the Namchak Retreat Ranch, a gathering place for Tibetan Buddhist learning and study in Western Montana.
Pritzker is a mother, and grandmother, who enjoys gardening and music. She is the author of several books: Why Is The Dalai Lama Always Smiling? A Westerner's Introduction and Guide to Tibetan Buddhist Practice, The Lotus & The Rose, Why Bother?: An Introduction, and Wisdom & Compassion (Starting with Yourself).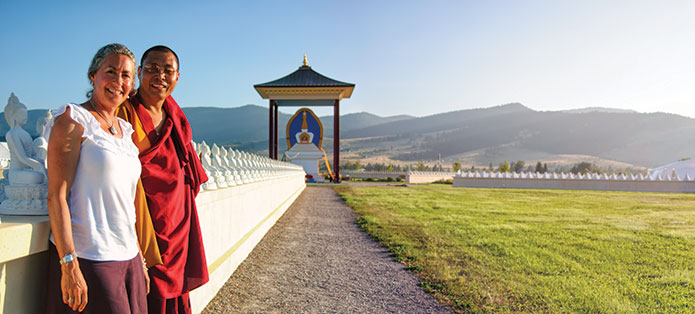 Namchak Foundation
The Namchak Foundation offers online learning and retreats in various locations, to give people tools for reducing suffering, increasing happiness, and generally waking up. It is working to cultivate the next generation of teachers and practitioners in the Namchak lineage as well, which they believe will multiply the benefit. For longer term retreat, the Foundation is also managing the design and construction of the Namchak Retreat Ranch located near the town of Hot Springs, Montana. Situated on 8,900 acres, the ranch will host teachers and students coming together for learning, meditation, and practice. Tulku Sangak Rinpoche serves as the spiritual director for the retreat ranch, and he is also the world lineage holder for the Namchak lineage and a Tibetan Buddhist lama.
Namchak students can join practice groups and attend retreats in a variety of locations, and have access to mentorship, support, and the experience of genuine community while on the spiritual path. Interested individuals and groups can begin by learning introductory mindfulness practices, and can walk the path as prescribed by the age-old Namchak lineage all the way through to three-year retreat and beyond.
Ultimately, the Namchak organization strives to share the time-honored, scientifically proven methods of the lineage to help reduce suffering and create a world in which all beings may lead deeper, happier, and more fulfilled lives.